The Composable Enterprise Architecture offers companies modernizing their legacy SAP ECC/ERP systems and using the differentiating capabilities of the cloud providers (Google Cloud, Microsoft Azure, AWS and Red Hat for multi-cloud).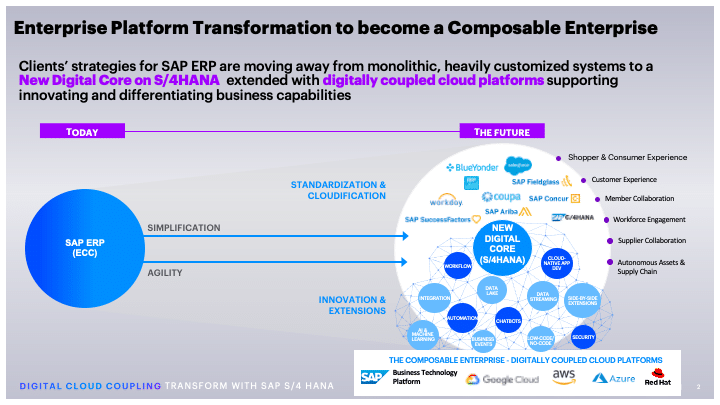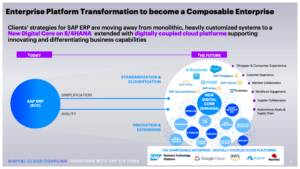 This is a new patent granted, flexible and resilient architecture, and gives companies the agility to continuously innovate on cloud.
It combines  SAP solutions, public cloud services and innovative open source solutions to help companies modernize their legacy SAP ECC systems, and prepare for S/4HANA.
Digital Cloud Coupling for SAP accelerates to deliver new business functionality and features by simplifying their SAP ECC/ERP legacy systems.
Keep S/4HANA as a Digital Core and extend traditional SAP systems, using differentiating cloud services.